More Time for your Business
Don't spend hours dealing with hosting companies and content management systems, let us deal with it.
Better Customer Service
A smoothly run business takes time. When you can focus on your business and your customers, everyone benefits. We want your number one priority to be the day-to-day operations of running your business.
Increased Sales
Happy customers make loyal customers. We want your customers to tell everyone about the incredible experience they had with your company.
You Know your Business
We believe a website should increase your image and branding. It should be a natural extension to the overall theme, look, and feel of your business. For this reason, we learn as much as possible about your business and your goals.
We Know Design
You know your business, we know websites. We take your ideas and build a dynamic website that looks great on any cell phone, tablet, or computer. Within the next five years, internet usage on mobile phones will outpace computers. People are researching and buying from a multitude of devices so having a website that works and looks good on any electronic device is imperative. At Inspired Web Design, we listen to our client's ideas and make them a reality.
What our Clients are Saying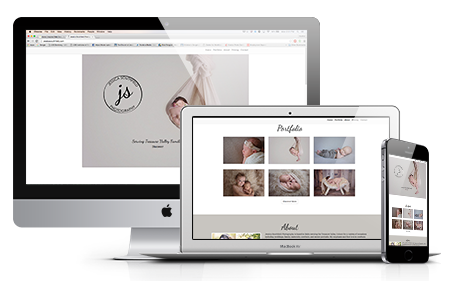 "Working with Heather from Inspired Web Design was a wonderful experience. I wanted a very neutral, simplistic site that really showcased my photography, but didn't feel plain or boring. She immediately understood and saw the vision I had and created a website so much better than I ever dreamed of! I love that she not only saw my artistic vision, but also suggested ideas to make my site faster, mobile friendly, easy to navigate, etc. I know NOTHING about the technical side of websites so I really appreciated her expertise and suggestions! I cannot recommend her enough!"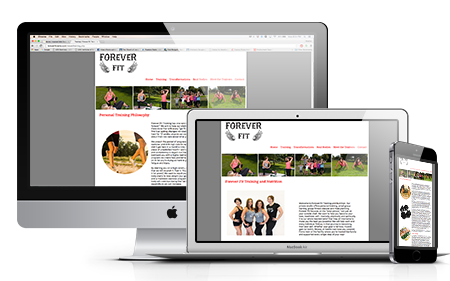 "Having Heather design and build my website was the best decision I made! She made everything super easy and convenient for me. I just had to have my information available to her, which she explained an easy way to do it through my email. I really like my website but liked even more that once I hired her to do it–I barely thought about it again. In a busy fast paced lifestyle of owning a business and running a household, hiring Heather to do the site, that would have taken me ten times more time than it took her–was an excellent choice. As I continue to grow and expand my business, I will certainly hire her to continue making changes and updates to my site!"
Teri Hoeksema
NASM Certified Personal Trainer, ACE Certified Fitness Nutrition Specialist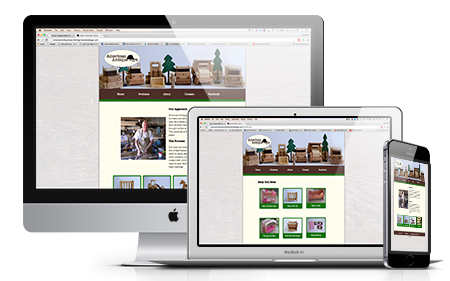 "I had contacted Heather Jensen about my need for a web page. After sitting down with me, she began to work on my web page. As she progressed, we met several times to work out various features and how I would like them to be presented. Heather was very receptive and listened to my requested changes. When she had completed my web page it was a work of art. I have everything I wanted and some things I had't even thought about. If you are looking for someone who will listen and implement what you want in a web page give Heather a call."
Bruce Mayfield
American Antique Toys
Monthly Plan
This plan is perfect for the busy business owner who does not have time or a desire to maintain their site. Let us handle your website and you just worry about your business.
Design
Creation
Security
Maintenance
Updates to the Site
Marketing/ SEO
Ownership of Site (URL)
One-Time Plan
This site is perfect for someone who wants a site created, but then wants to take over all maintenance, security, and marketing of the site.
Design
Creation
Ownership of Design
Ownership of Site (URL)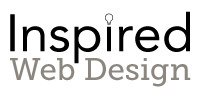 208-447-6744
beinspiredwebdesign@gmail.com